Making relocation easy in Mascot
Moving to a new house or office is one of the most complicated tasks. It requires lots of planning and attention. Minute negligence while planning relocation or handling furniture can lead to huge loss and frustration. Hiring a professional Removalist in Mascot can be very lucrative. Being the professionals, they are responsible for planning your move. Men In Black Removals are one of the finest and most reliable removal companies in Australia. We are popular for our professional approach and great customer service. We exert ourselves to ensure our customers always have a pleasant relocation experience.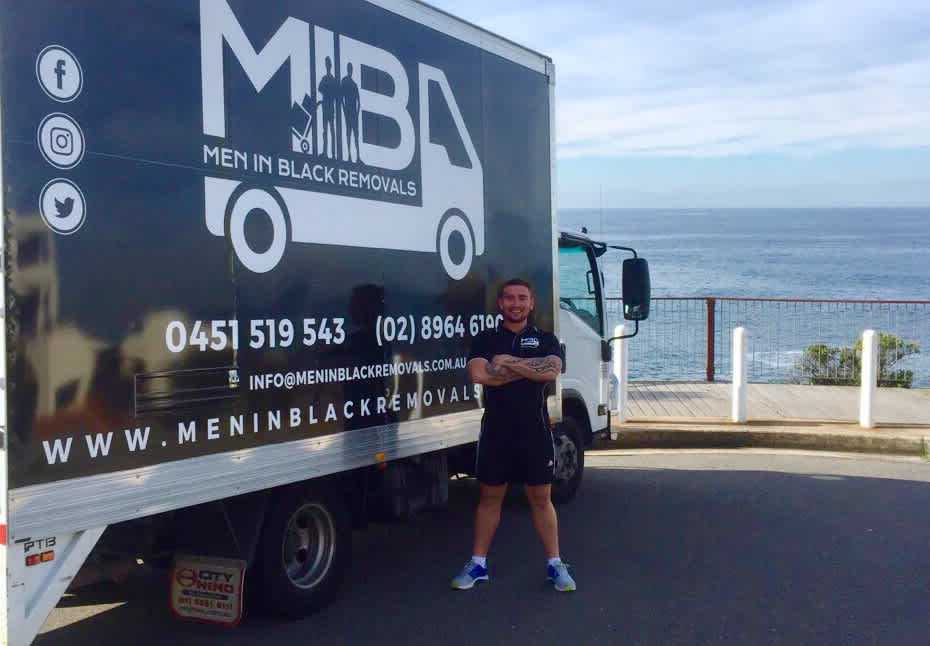 Here are some strong points that make us one of the best and most preferred removalists in Mascot:
For moving coolness, choose Men In Black Removals to make sure that
Comprehensive Services:

Our management aims at offering the utmost convenience to our clients. We offer an array of removal services in Mascot including house removal, furniture removal, pre-packing, rubbish removal, packing moving, packing unpacking, and much more. We are your one-stop destination for all your removal needs. Therefore, whether it is removing junk from your backyard or transferring your belongings from one location to another. Men In Black Removals can surely get the job done with utmost precision and accuracy.

Cost-Effective removal Service:

One of the most striking characteristics of Men in Black Removals is our competitive pricing. Being in this industry for several years, Men in Black Removals has a price advantage over its contemporaries. Moreover, we are committed to offering a delightful experience to our clients and therefore we provide maximum price advantage.

Hiring Men in Black Removals for removal service is cost-effective as we provide a cohesive removal package that includes everything right from the hiring of vehicles, moving, packing, insurance, and much more. Now, you need not have to run around and collate several elements together for your relocation. You can just connect with our professional team in Mascot and get the things done in a moment.

Organized Packing:

We strongly emphasise on perfection and precision packing at all times. Our team of professional removalists is well trained and highly skilled. They leave no stone unturned in ensuring that the packing and moving are done with utmost meticulousness. With their expertise, experience, and skill in packing and moving things, there are negligible chances of any breakage or damage to your belongings. We always provide all the adequate cushioning, padding, and taping to all the fragile and delicate items so that the product does not sustain any damage.

Careful Sealing:

Our company follows a strict protocol and process while providing its removalist services. We carefully pack all your items in appropriate boxes, containers before removing them. We also ensure that all the containers and boxes are optimally sealed and tightly closed before we transfer them to the new location.

No disruption:

At Men In Black Removals, we thoroughly understand how difficult and cumbersome it is to manage your professional life as well as relocation. Therefore, we take all the possible precautions and care that no disruption is caused during the removal process. We try to do our job as fast as possible within the given timeframe. We help you to manage your removals quickly, in an organized and systematic way.

Convenient:

Men In Black Removals works as per the convenience of our customers. We arrange and schedule for removal service as per your suitability. Our team of removalists in Mascot takes care of the entire laborious, tedious, and lengthy moving essential. They provide you more time to sit and relax in the new setting while they manage all the removal, packing, loading, and unpacking things.

Zero Stress:

When you associate with Men In Black Removals for your removal needs, be assured about experiencing a complete peace of mind. Our removalists make every effort to reduce your relocation stress and provide you with the required ease. We make moving a hassle-free and comforting experience.
Men In Black Removals are one of the best companies offering removalist services in Mascot and Across Australia. Our years of experience, a good reputation in the market, and zeal to provide excellent removal services make us the most reliable moving company. Get in touch with us now!