Professional packers and Movers in Australia
Welcome to Men In Black Removals! We are one of the finest professional packers and movers in Australia. We have an experience of over one decade in this industry, We provide all kinds of packing and moving related services under one roof. Our aim is to reduce the troublesome process of moving with our reputable packing services in Sydney. Our team of experts is highly professional and has a great knowledge of the latest packing and moving materials and techniques. We are one of the best moving companies near you.
We provide a customised packers and movers service taking care of your valued possessions as well as furniture and fixtures. Now it is easy to pack and move from your existing place to a new destination with us – efficient cheap movers and packers in Sydney.
The best packing and moving company 
Dedicated service
We have seamless services in packing and unpacking throughout Sydney. The well established network of packers and movers service allows us to serve you better every time. We have become market leaders in a few years because of our innovative ways. Our world-class technology makes our services more accurate and efficient. So why waste time searching for movers and packers when you have Men In Black Removals just a phone call away.
Specialised home and commercial movers
Our services are unique and special as we adopt ways that are not always conventional. We have a different approach to our home and commercial clients. A home removal is not just about moving boxes as the emotions of customers are highly sensitive at this time. The convenience of home makers is important while unpacking the goods. On the contrary, commercial work is purely based on proficiency. Our trained staff handles the machinery with accurate technical support. Unpacking boxes is also done with utmost care by our professional movers near you.
Skilled staff
We appoint only certified staff as professional movers and packers. They are fully trained before joining to understand our work culture, the machines we use and our code of conduct. In case a new technical addition is done in our team, the existing staff undertakes workshop training sessions. made to our team, the existing staff undertakes workshop training sessions.
Professional Approach
Our professional approach allows us to serve our customers better. We follow the following procedure:
Take details of client's requirements

Plan the packing and moving services

Schedule time slots to start packing and unpacking on time

Maintain proper communication between various departments

Execute the procedure without any delay

Seek feedback and recommendations from clients
Feedback and recommendation
We call and ask the client about the services provided. We take onboard any feedback that is provided and if necessary, make any required changes. Feedback always helps us improve.
We believe in micro planning to avoid any kind of unforeseen situations with our movers and packers services to our clients.
How to contact us?
Visit our website

Fill in your details

Check the website for further details

Our expert will contact you within 48 hours

Clear your doubts

Get an idea of different removalist quotes

Finalise the deal
or
You can contact us on our customer service number.

Talk to our expert for details  

Get the best movers services in town at your doorstep
What makes us different from other movers in town?
Unique services are provided for our customers to get hassle-free services.
As a moving company near you, we stand out from others in the town by offering specialised and unique services to our customers. These services are designed to make the entire moving process as smooth and hassle-free as possible for our clients. This could include providing packing and unpacking assistance, offering storage solutions, handling delicate or valuable items with extra care, or providing a dedicated moving coordinator to assist customers throughout the process. When it comes to packing furniture for moving, you cannot beat Men In Black Removals.
Cheap rates give our customers outstanding services within their budget
We understand that moving can be expensive, and many people are on a budget. Despite offering unique and high-quality services, we also take pride in providing affordable rates. Our goal is to offer standard moving services without compromising quality, enabling our customers to enjoy a smooth and professional moving experience without breaking the bank.
Professional approach allows us to serve you promptly
Professionalism is at the core of our business. Our team of well-trained professional movers is dedicated to delivering prompt and efficient services to our customers. From the initial inquiry to the final moving day, we maintain high professionalism in all aspects of our work. Our team arrives on time, adheres to the schedule, and handles the entire moving process with utmost care and attention.
Safety of your belongings and our employees is our priority
The safety and security of our customers' belongings are of utmost importance to us. We take every precaution to ensure that all items are properly packed, handled, and transported with care to avoid any damage or loss during the moving process. Additionally, we prioritise the safety of our employees, providing them with the necessary training and equipment to handle heavy or delicate items safely.
Transparent communication and no hidden costs
Clear and open communication is a fundamental aspect of our business philosophy. We believe in being transparent with our customers throughout the entire moving process. This means providing detailed information about our services, pricing, and any additional charges upfront, leaving no room for surprise hidden costs. As one of the leading moving companies near you, be assured of a flawless move.
Men In Black Removals is known for its impeccable packing and moving services as well as unpacking services. We help you throughout the process from packing your possessions carefully, transferring them to new places, and unpacking them. Our years of experience and constant endeavour to provide professional packing services to our customers make us unique and reliable.
If you are looking for the best movers, packers and unpackers, simply search for Men In Black Removals in Sydney or any other city. Connect with us now to know more about us! Call 1300 061 658 for a free quote today.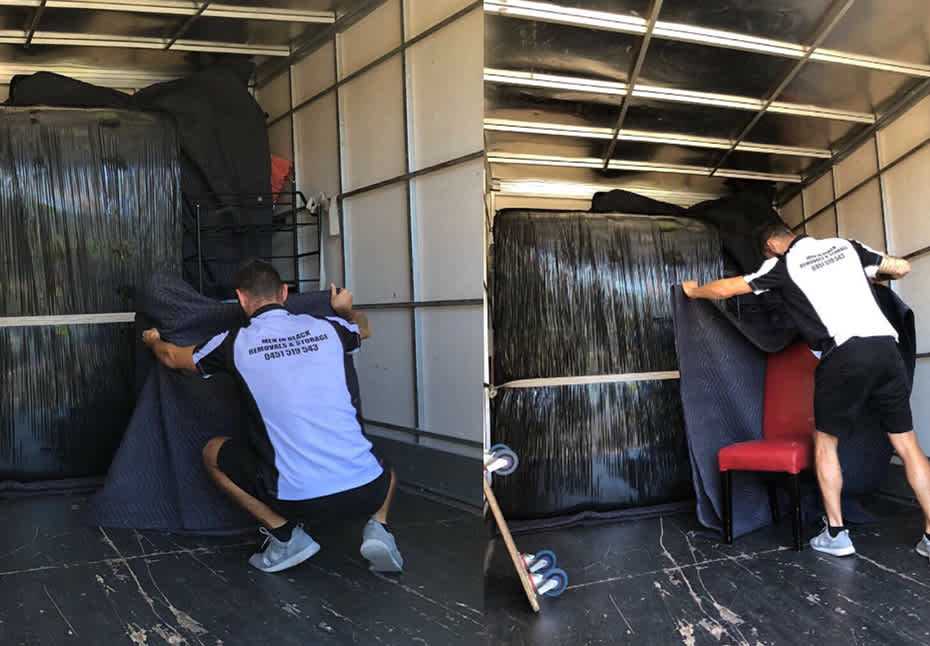 Purchasing removals insurance will give you peace of mind
Accidents happen, no matter how careful you are. Sometimes, there's no way around them. Sometimes, they're totally out of your control.
Moving from one home to another
, or one office to another is already stressful. Damage to your precious property while it's on the move will just make things harder.
We highly recommend buying removals insurance cover so you can have peace of mind. Insurance for removals will cover you if something unfortunate were to happen to your precious valuables while being moved. This includes damage to property or if property is permanently destroyed.
Need removals insurance advice?
Having successfully performed over 50,000 moves in the last 10 years, we know moving is challenging.
MIB Removals holds the following insurance for removals :
Workers Compensation
Goods and Transit Insurance
Public Liability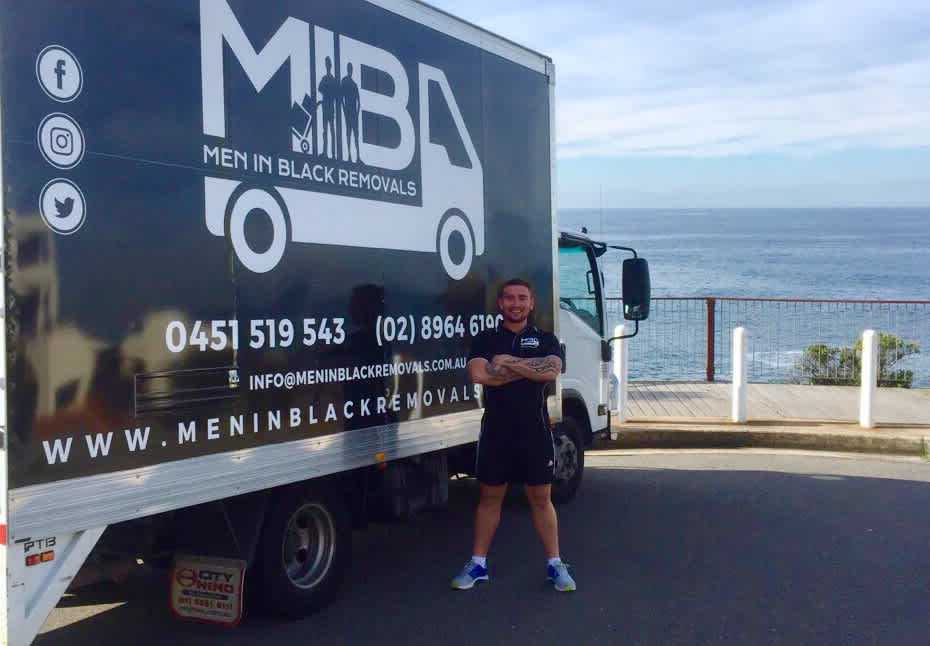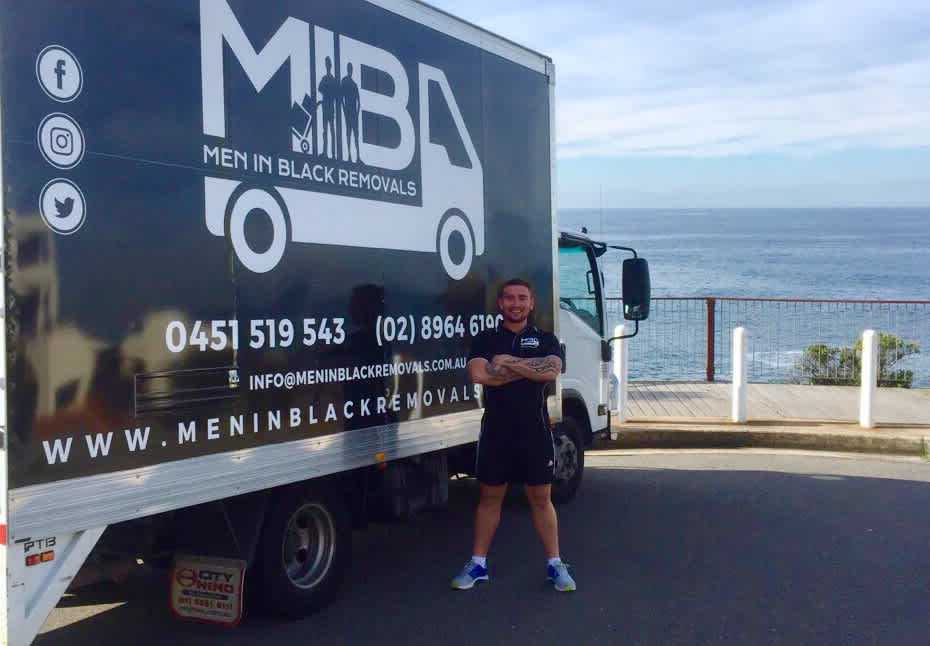 Need removals insurance advice?
Having successfully performed over 50,000 moves in the last 10 years, we know moving is challenging.
MIB Removals holds the following insurance for removals :
Workers Compensation
Goods and Transit Insurance
Public Liability