One of the easiest ways to accomplish a successful relocation is by hiring a removal company. But it's not easy to find the most suitable removalist for your relocation within or away from Clovelly, Australia. Men In Black is one of the finest and experienced removal companies in Clovelly.
Men In Black Removals is amongst the leading removalists for the last 10 years not only in Clovely but throughout Sydney. A successful move requires dedication, effort, and integrity. And at Men In Black Removals, you will experience these factors undoubtedly. Our brilliant team has taken part in more than 50,000 moves across Australia. And thus, we are the perfect choice when it comes to removalists in Clovelly.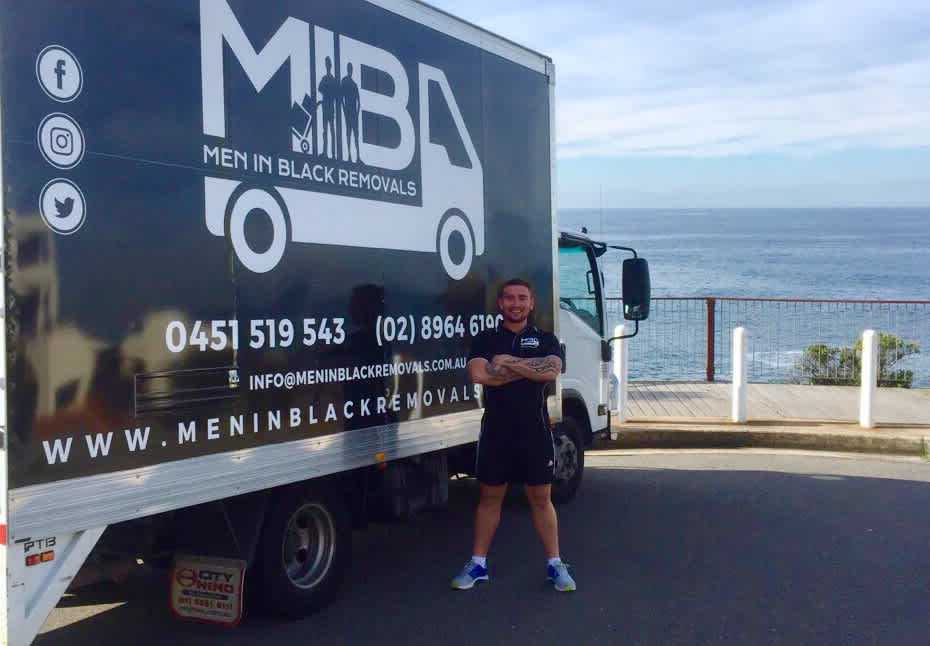 Why Come To Us?
There are a lot of other competitors in the removal industry, but we assure you that none of those companies can outperform our services, price range, and commitment when it comes to removals.
Men In Black Removals Offer The Most Lucrative Quotes
Tired of receiving incomplete, nonsensical, and unreasonable quotes from other removalists in Clovelly? At Men In Black Removals, you will never face such issues whatsoever. As we have a streamlined process of providing the finest quotes to our customers in Clovelly and Sydney.
First, we send in a team of experts to your place for a detailed assessment of all the furniture and belongings. Once the assessment is completed, we can estimate the resources required for your move in or away from Clovelly. So, you will receive a comprehensive quote for our removal services in your inbox.
Our Packers & Movers Are Reliable
Our company banks on the fact that we have a crew of the most reliable packers and movers in Australia. They have tons of experience when it comes to commercial and residential moves across Sydney. And thus, you can rely on these workers to do their job diligently.
It is rare in today's world that the employees are associated with a specific company for a long time. However, at Men In Black Removals, many of the packers and workers have been with us since the very beginning. So, call us today to hire the most trustworthy and competent removalists in Clovelly.
You Can Rely On Our Robust Transport System
Along with a crew of exceptionally reliable workers, we have a fleet of fully insured vehicles and modern equipment as well. Our workers are incredibly careful while handling and loading your belongings onto our trucks. They use the most advanced trolleys, removalist pads, dollies, and other tools to ensure a safe loading procedure.
Similarly, Men In Black Removals boast a large number of transport vehicles for its customers in Sydney. You can expect the best move experience in Clovelly with these fully insured trucks and vans in our fleet. So, call us today to book a quick, safe, and efficient move across Sydney.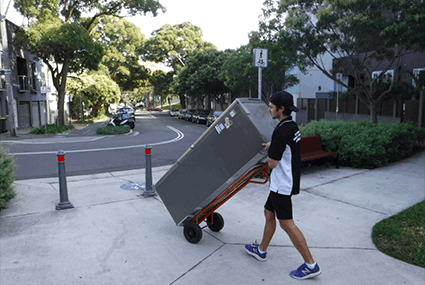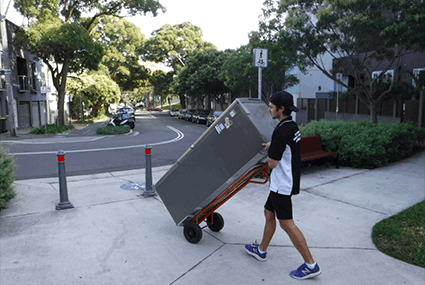 Men In Black Removals continue to be 100% dedicated to
Delivering superior and attentive customer service all through your move
Providing a wide-ranging collection of picture-perfect door-to-door removalist services, carrying stress-free moves for self-possession
Moving your things safely with our Men In Black Removals (including traditional designed packing material and moving boxes) and purpose-built durable steel containers that provide optimum security while in storage and transit
Providing reliable and highly trained packers and removals who will manage your possessions with the supreme care
Making sure that your things are safe, with the most complex undercover secure storage services in our four-level security protection system.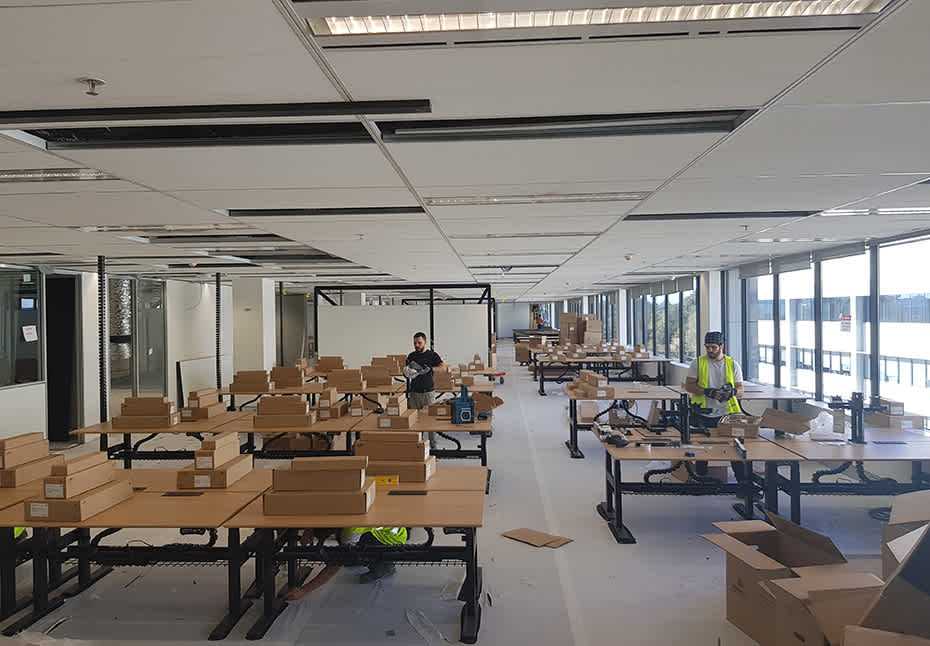 Choose From A Wide Range of Services
Are you looking to avoid going to multiple removal companies as it is too inconvenient and costly for you? Don't worry, you don't have to look elsewhere when Men In Black Removals is at your service. We have a huge assortment of removalist services for our customers in Clovelly and Sydney.
House Removals
Office Removals & Installation
Premium Removals
Ultra-Removals
Unpacking
Pre-Packing
Storage 
On top of these services, we also offer the most affordable rubbish removal and workstation installation in Clovelly, Australia. 
You can also take Carts Removals Insurance to cover your belongings against transit accidents at Men In Black Removals. The signing up process for this insurance is easy and quick. Also, make sure to procure the essential affordable boxes, packing paper, padlocks, and other stationery for your packing activity. Visit Men In Black Removals' box shop today to buy these packing materials at an extremely low price!
To book Men In Black Removals – the most complete removalists in Clovelly – Call us at 1300 061 658. Or you can visit our official website to request a quote without any cost!