The Best Removalists In
Sydney
(& anywhere in NSW)
The Best Removalists In
Sydney
(& anywhere in NSW)
The Best Removalists In
Sydney
(& anywhere in NSW)
The Best Removalists In
Sydney
(& anywhere in NSW)
About
Men In Black Removals
Over the last ten years, we've maintained our commitment to the highest quality removals service and continue to do so. When we arrive, you'll know it's us. Our team come dressed in our special MIB uniforms, ready to perform!
Our approach begins with real care, a genuine aim to please and a keen ear. We know your belongings are precious, so our removalists treat everything accordingly.
To further ensure the safety of your belongings, everything is transported in our clean, modern, top of the line removals trucks. Our fleet is fully insured and with it comes our state of the art dollies, trolleys, removalist pads and power tools.
The goal is to ensure the safe, secure and efficient move of all your valuables. Everything gets moved, without a scratch. We want to see you smiling at the end of the day. Always.
Who doesn't need a packing service when they ought to relocate to a new place. Of course, you can do it yourself. But then, you will have to invest a lot of your time which you could have utilised somewhere else. And how can we forget about the stress which comes with packing your belongings and furniture? However, you can easily avoid this stress by hiring professional packing services. But finding the best packing services in Woollahra is not that easy. Especially when there are so many of them in your locality.
Men In Black Removals is amongst the finest packers and movers in Woollahra. Over the past 10 years, we have provided excellent packing services to thousands of commercial and residential buildings in your suburb. Looking for the most comprehensive packing services for your upcoming relocation plans? Hire Men In Black Removals packing services at the most affordable price in Woollahra today.
We treat your property as if it were our own. Everything is moved with respect.
Our 10 cubic metre pods will keep your valuables safe, secure and clean for short or long-term storage.
We move everything with efficiency and speed. Business doesn't have to stop. Get your office looking ultra-professional and give your employees comfort.
If you're short on time, we can pack all your belongings and unpack them too.
Sometimes accidents happen, removals insurance will give you peace of mind.
For extra large, heavy or awkwardly shaped items, you'll need extra manpower or balcony lifts.
While moving houses can often be very exciting, moving furniture often isn't.
Why Come To Men In Black Removals?
Packing any set of belongings and furniture is not so easy. It takes a lot of manpower and resources to properly pack these items. And Men In Black Removals has highly trained workers and premium resources to carefully pack your belongings. Let's see why we provide the best packing services for commercial as well as residential relocations in Woollahra.
Detailed Assessment: First of all, we will come down to your place and assess the number of things that are to be packed. And when we are done with this assessment, we will email you our quote for the packing services.
Experienced Manpower: Depending upon the number of items, we will allocate our trained and experienced packers for packing your belongings. These workers will complete the packing job within the stipulated time without causing any damage to your belongings.
Reliable Packing: Apart from experienced packers, good packing also needs premium packing resources. And at Men In Black Removals, we use the highest grade of boxes and wrapping materials for packing your belongings. This way, we ensure that your items are safe and secure.
Due to such commitment towards customer satisfaction, our name tops the list when it comes to packing services in Woollahra. Wait, there's so much more at Men In Black Removals and we would like to showcase them to you below.
Other Services To Enhance Packing
Apart from packing services in Woollahra, we also have lots of other services at Men In Black Removals. With these services, you do not have to go somewhere else once you are done with your packing.
Moving Services: Our team of excellent movers will load your packed belongings and furniture onto our trucks. You can expect a hassle-free moving experience with Men In Black Removals moving services.
Storage services: Many times, you have to store your belongings for a temporary period. And to help you with this, we have erected self-storage facilities at Rosebery. You can store your commercial as well as residential belongings in our storage pods at just $170 per month.
Unpacking services: No one likes to start unpacking their items once the move is done. But you cannot just ignore this task. And therefore, we offer the finest and affordable unpacking services in Woollahra as well.
Call us at 1300 061 658 or visit the Men In Black Removals website to get a free quote for the best packing services in Woollahra today.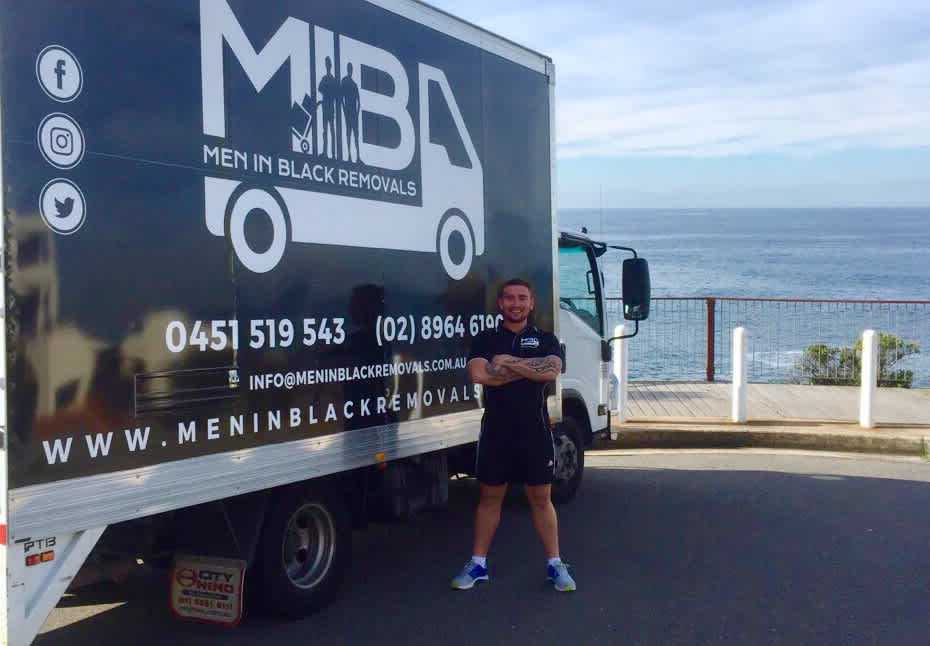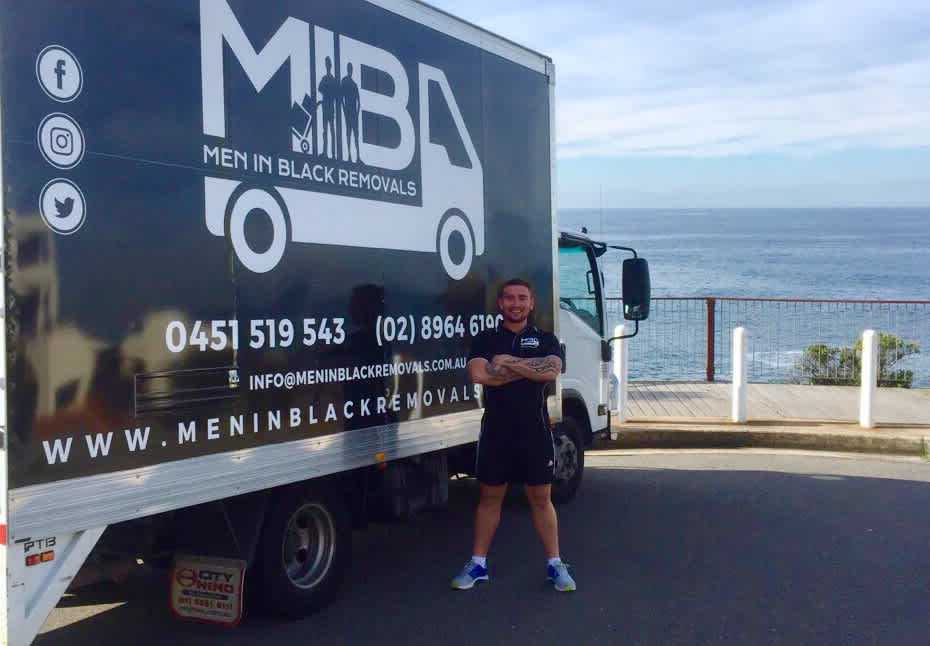 Professional Packers for Packing Fragile Items in Sydney
Moving can be physically and emotionally draining.
More often than not, valuables end up staying in boxes for weeks after a big move. People are just too tired to unpack.
With our unpacking service, you don't need to live or work out of boxes. Our team will unpack your home or office for you, so you have energy to go on with life and business.
We work in a few different ways. We can assist you as you unpack. If you need to be elsewhere, we're happy to take a brief. We'll unpack and place all of your belongings where you want them.
How much do removalists charge per hour? The cost of your move will depend on:
The number of items that you have.
Travel distance between your old place and the new place.
Number of removalists assigned to the move.
If you have any heavy or oversized items like a piano or a pool table, which take more time and men to load onto the truck.
If you have delicate items such as art and antiques.
if you need help pre-packing your belongings or not. Eventually we can add way more.
parking arrangements & building access / how packed and prepared your items are for transport.
Our removalists quote in Sydney believes in 'no hidden costs' offering a premium removalists services in Sydney with fully equipped trucks inclusive of - dolly's, trolley's, furniture blankets, heavy duty elastics, power tool kits and plastic wrap all within our removals costs. We don't charge you for travel to and from the depot, just a flat call out fee.
| | Van/Ute (5-7 Cm3) | 2 Men & 4.5T Truck (20 Cm3) | 3 Men & 6.5T Truck (30 Cm3) | 3 Men & 10T Truck (45 Cm3) | 3 Men + 14T Truck(65 Cm3) |
| --- | --- | --- | --- | --- | --- |
| Weekdays | $80/hr for one man | Starts at $130/hr | Starts at $180/hr | Starts at $200/hr | Starts at $200/hr |
| Weekends | $100/hr for one man | Starts at $150/hr | Starts at $200/hr | Starts at $220/hr | Starts at $220/hr |
*All prices are excluding GST
EXTRA LARGE
Van/Ute

1 Man $70/hr for Weekdays

2 Men $120/hr for Weekdays

1 Man $90/hr for Weekends

2 Men $140/hr for Weekends

Removalist Blankets
Removalist Ropes
Trolleys
Dollys

Shrink Wrap
Bubble Wrap
Tools

5-7 Cm3 Capacity
Book Now
SMALL
2 Men & 4.5T Truck

2 Removalists

Removalist Blankets
Removalist Ropes
Trolleys
Dollys

Shrink Wrap
Bubble Wrap
Tools

20 Cm3 Capacity
4.5 Tonne Truck
Book Now
MEDIUM
3 Men & 6.5T Truck

3 Removalists

Removalist Blankets
Removalist Ropes
Trolleys
Dollys

Shrink Wrap
Bubble Wrap
Tools

30 Cm3 Capacity
6.5 Tonne Truck
Book Now
LARGE
3 Men & 10T Truck

3 Removalists

Removalist Blankets
Removalist Ropes
Trolleys
Dollys

Shrink Wrap
Bubble Wrap
Tools

45 Cm3 Capacity
10 Tonne Truck
Book Now
EXTRA LARGE
3 Men + 14T Truck

3 Removalists

Removalist Blankets
Removalist Ropes
Trolleys
Dollys

Shrink Wrap
Bubble Wrap
Tools

65 Cm3 Capacity
14 Tonne Truck
Book Now
80,000+
Boxes Packed
50,000+
Moves
47+
Trucks On The Move
FAST,
Comprehensive Quotes
Professional Removalist & Packing Services in Woollahra
Men in Black Removals are one of its kinds of removalist in woollahra. We provide comprehensive removal service across Australia. We are known for our customer-centric approach and constant endeavour to provide professional service to our esteemed clients and patrons. At Men in Black Removals, our team of experts visits your premises to make a note of your belongings and plan your move accordingly.
We have an array of fleet available with us. Capable of transferring all your important belongings. Being a professional mover in woollahra for almost a decade, Men in Black have an Added advantage. We use contemporary methods to pack your possessions carefully. We make sure none of your valuables is damaged during the transfers. Every item is carefully packed and placed. We also help you to arrange your stuff by unpacking them. We are your one-stop destination for all your moving needs.
Men in Black Removals are the expert removalist in woollahra. Our highly trained team makes sure to provide exceptional service to our patrons. We take care of even the minutest details and while executing our job. The comfort of our patrons is given utmost importance at Men in Black Removals.
Now it is hassle-free to move from one location to another with the help of our expert movers in woollahra. Now moving to another place is no more stress and a herculean task. We will take care of everything to make sure your move is smooth and as plan. Men in Black Removals are available at your service 24*7 to provide our best of the services.
Connect with us now to know more about our services.
Ready to move Interstate and Country?
If you're ready to use our interstate and country movers now, get in touch!
What Our Customers Say
4.9 Rating | Over 200+ Google Reviews
Why other customers say Men In Black Removals are the smart choice?
Excellent experience. Cost slightly more than I expected but overall I can recommend them highly. Well done Lorenzo and John
Could not recommend these guys enough! Flawless move – super professional, timely and take care of stuff. Great customer service too. Literally best movers I've ever had. Thanks for the help Andrew.
The team were brilliant, super quick, friendly and reliable. Would definitely recommend!
great service from Andrew booking in at late notice . The workers were so lovely and respectful , second time to use this company and I definately will again
Had really good experience with man in black the boy allocated to the job were great n fast n definitely reasonable priced i wouldn't use anyone else. Overall fantastic and professional
Positive: Professionalism, Punctuality, Quality Moved everything carefully and efficiently. Friendly, professional staff. Would recommen
Hasslefree and seamless move by this company. The boys were super quick and careful. They were very courteous. Highly recommended
easy to make a booking, efficient, prompt and friendly.good communicators in the office and a most reliable company to deal with